my friend,
sara
, is a hairstylist. one of the best around. she is so good, my sisters and my mom travel to have her cut their hair. (well, my mom just schedules when she comes to visit, as does my sister,
laurie
.
kristen
and
julie
come up from
slc
just for
sara
.) when
kristen
and
julie
have appointments, i become the designated babysitter and i love it.
on
tuesday
,
kristen
had a hair appointment, as did
jesse
and
malcolm
. since my mom was visiting from sin city, she decided to come with them to see me and she brought
jake
with her, so that
julie
could have a relaxing day alone with
lucie
. and i hope she did, because, as it turns out, taking three little boys to the salon is quite hectic.
here is
jesse
getting his hair cut. he has always been really good at sitting still. surprising, since he can't hold still to save his life outside of
sara's
chair.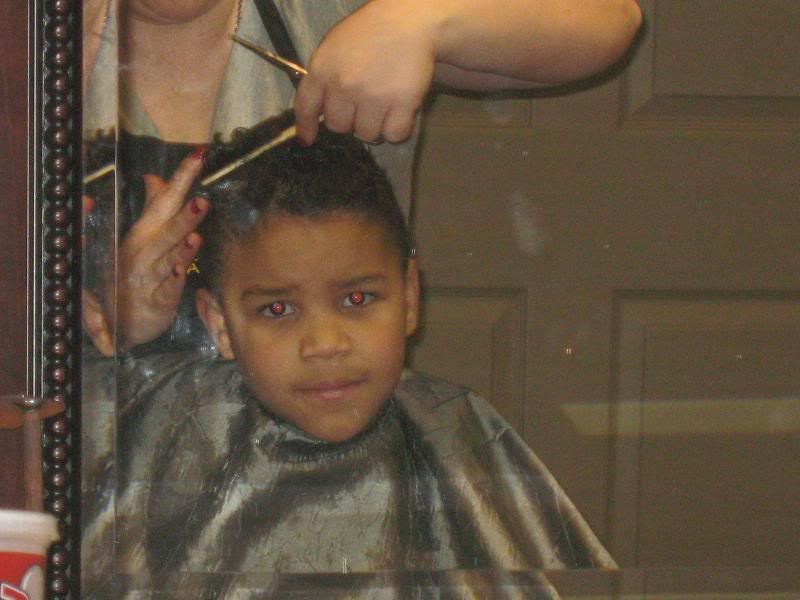 malcolm
doesn't like getting his hair cut as much. he won't sit in the chair on his own. the last time he had it cut, he wouldn't even wear the cape. this time, he wore the cape, so we are making progress. he is a shy little thing, but i noticed during this visit that he is starting to grow out of that. he's still shy, but he doesn't need to be with his mom at all times.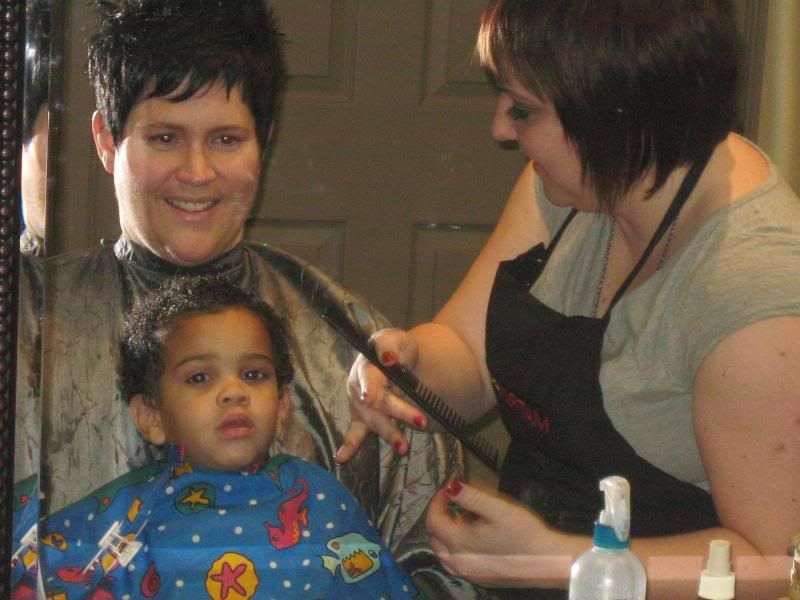 jake
was very intrigued by the whole process. he didn't get his hair cut this time. he was a little (read a lot)
rambunctious
. i was sitting on the waiting area sofa with
malcolm
and
jake
and they were jumping around and being little devils. i told them that they had new nicknames, "birth" and "control."
jake
thought that was hilarious. he kept repeating it over and over. i hope that he repeats it to his parents. they will hate me. not really.
i'm
sure they will laugh.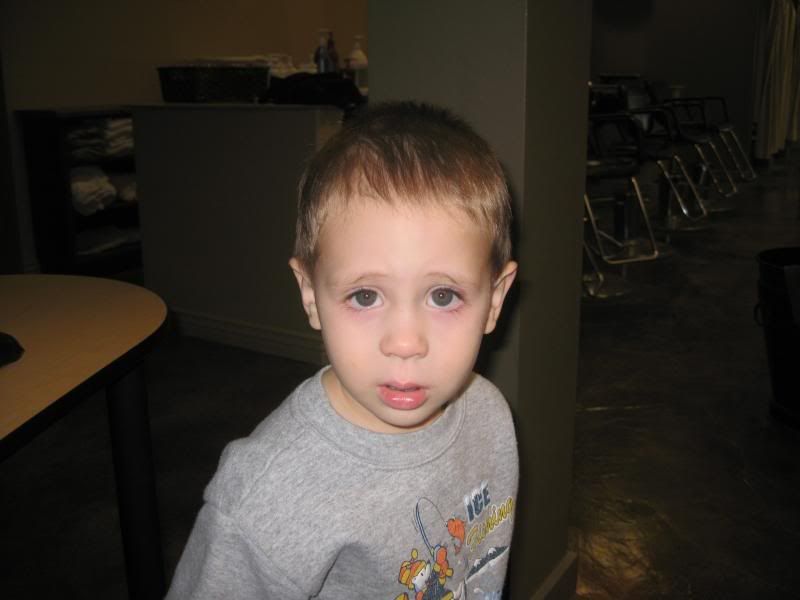 mom got the good job. she got to feed
lillie
and then cuddle with her. that girl is too cute.
lillie
, too.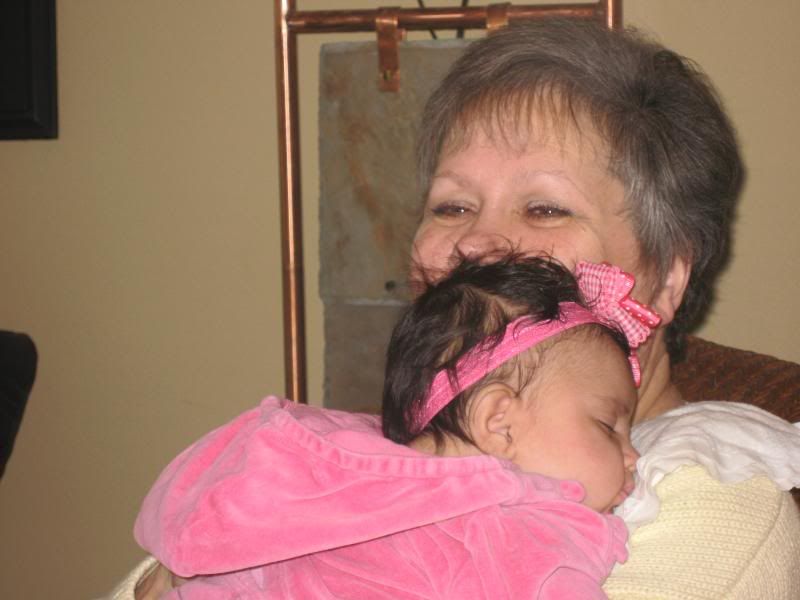 this is how cute
lillie
is. i just want to eat her.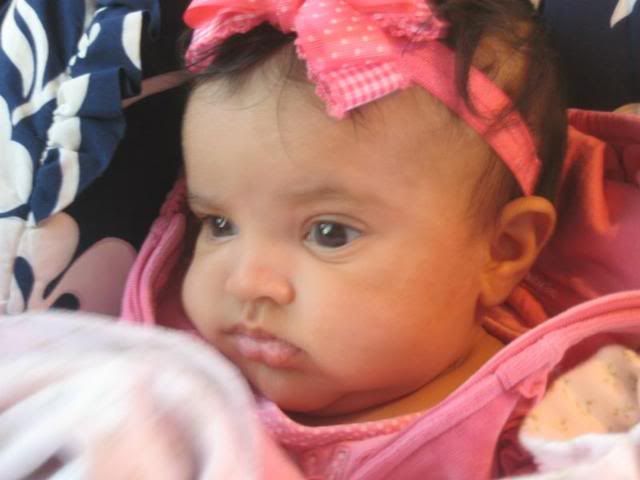 i love my babies. i can't believe how stinking cute they all are. i mean, i didn't think that they would be ugly or not cute, but i never imagined that they would all be
this
cute.